Modern business software needs a powerful platform and innovative technology in order to meet all requirements for performance, security, expandability and integration capability in a future-proof form.

open-EIS is a central integration platform with enterprise technology which ensures the integration capability of the modeled business processes by using a service-oriented architecture (SOA). open-EIS supports the flexible adaptation and extension of all business-relevant applications with its integrated mechanisms. It forms the foundation on which a plurality of functionally separated application components - services, but also external functionalities of distributed third-party systems - can be combined to form an individual solution.

The open-EIS integration platform forms the technological basis for all software systems of community4you AG. It is designed to be used in enterprise environments and offers the following advantages:

open-EIS - Integration Platform
Innovation, flexibility & modularity
Over the next few years, interlinked, company-wide and digitised processes will have a significant impact on many enterprises and even entire industry branches.

Modern enterprise applications ought to be able to map complex business processes clearly, despite the fact that they are diversely structured and historically developed system landscapes. Simultaneously, applications must be flexible enough so that any future adaptations and enhancements can be realised quickly with minimal effort.

To meet these requirements, it is necessary to have robust enterprise technology as an integration platform that can architecturally cope with today's and tomorrow's requirements for complex business software.

With open-EIS, community4you AG has developed a technology platform that builds the technical basis of its software products and with which all processes in a completely digitised company can be managed and optimised - independent of the industry sector. .

Thanks to this technological basis, the software solutions of community4you AG offer great possibilities for flexible adaptation into your own system landscapes or cloud environments.

With its open-EIS platform, community4you AG is on an equal footing with global players such as SAP, IBM, Microsoft, Oracle, Google and Apple, making it one of the few companies worldwide whose software is based on its own technology platform. It combines speed, agility and consistency with unique user experience and guarantees dynamic and unlimited connectivity.
Innovation
Technological advantage
The foundation of community4you in 2001 was based on a radical innovation and was characterised by a high degree of creativity and innovation: community4you was the first medium-sized company to develop its own technology and integration platform with open-EIS. Thus, individual application components can be combined to create a complete solution that meets specific customer needs. Until now, such a procedure was reserved for industry giants such as SAP or IBM.

The company knows how to use its technological advantages over the competition and has become the European market leader in fleet management in a very short time.

community4you AG serves more than half of all DAX companies and maintains more than half a million vehicles and objects with its premium products for fleet and leasing management.

Despite its impressive success, the company has also set its course for future growth. It is a strategic goal to tie up to the successes, and therefore the management of community4you AG continues to rely on the high innovation potential of all employees. Being open to new ideas and structured innovation management creates the prerequisites to be among the most innovative companies in Germany both now and in the future. Besides the constant advancement of the well-established products and the new product developments, the company distinguishes itself by the steady improvement of the internal processes.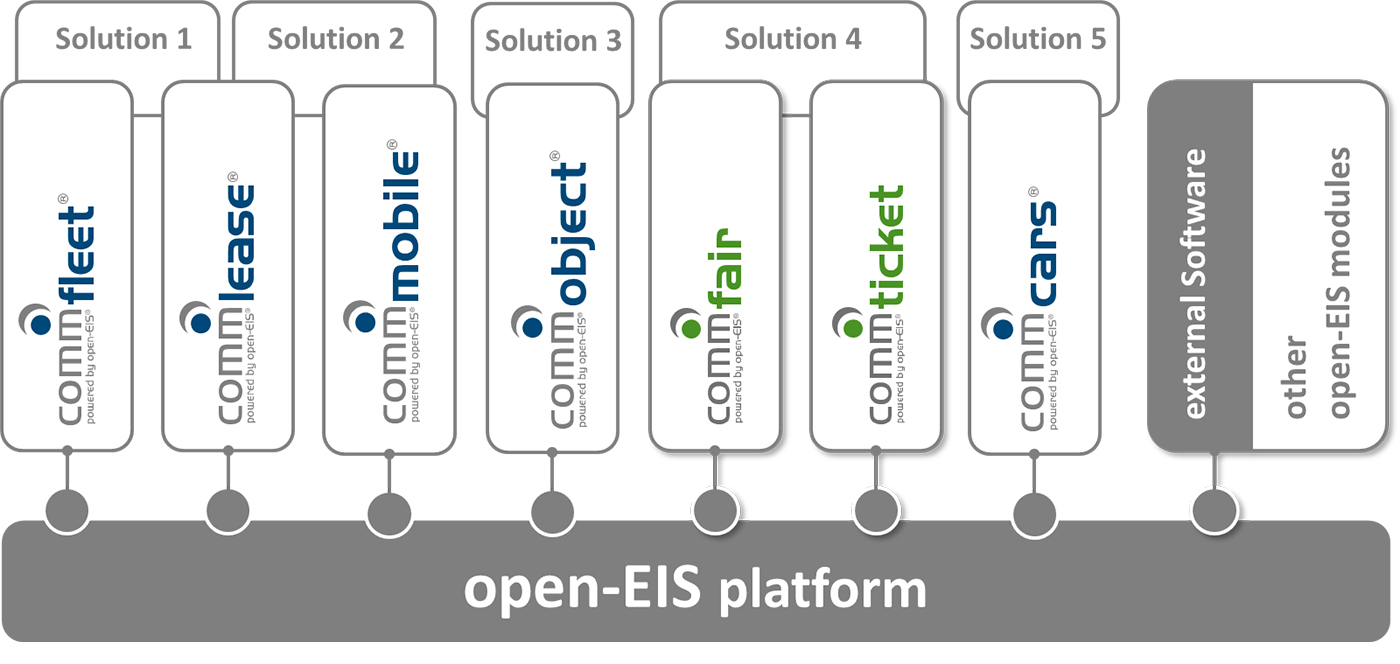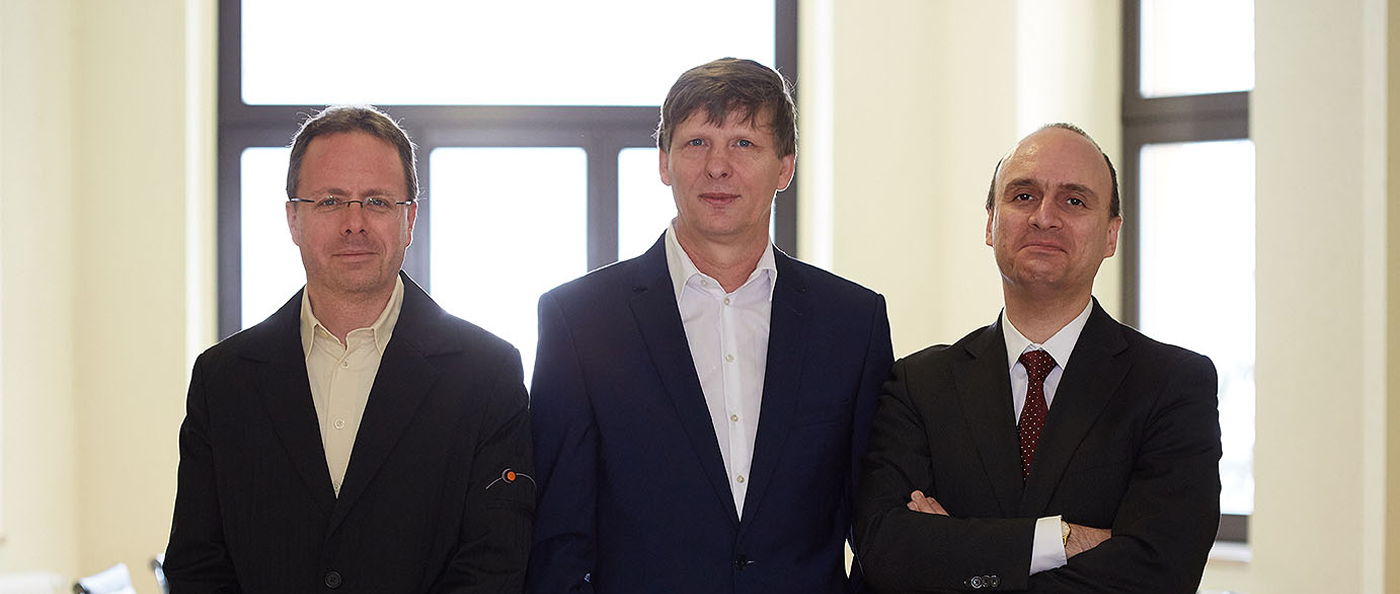 Our pioneering ideas, our penchant for innovation and our revolutionary technologies are the cornerstones of our company. Dedicated employees, partners and customers have made community4you AG the leading provider of business software.
Hybrid & Multi Cloud
Limitless flexibility
Companies are increasingly migrating their IT landscape to the cloud. Up until now, due to company requirements concerning security and compliance, operation in the company's own system landscape as an on-premise model and the private cloud were the preferred methods for hosting sensitive company data. Meanwhile, IT managers are focusing on the advantages of new solutions. The mix of different cloud models as multi clouds or in combination with on-premises systems as hybrid clouds helps companies to organise their business processes flexibly, quickly and cost-effectively.

In a hybrid cloud, elements of the private and the public cloud are combined with the aim of connecting the advantages of both methods. Multi clouds also use the parallel operation of IT systems in different clouds. With their unmatched flexibility and scalability, these operating models are ideal for companies that expect a rapidly growing or changing process landscape, whether through growth or reorientation.

The open-EIS integration platform supports all operating models from on-premises to private and public clouds and up to multi- and hybrid cloud environments, even in mixed operation, making it highly flexible and scalable.

Especially for mobile applications such as comm.mobile, cloud capability plays a major role.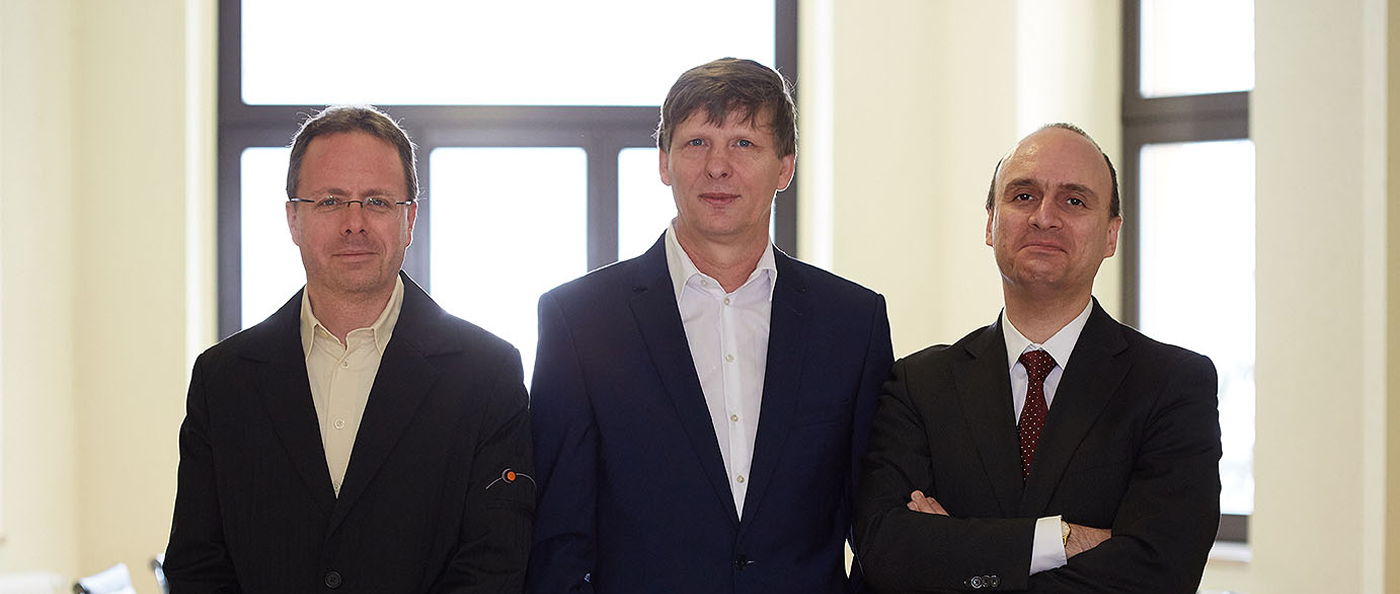 As a business software manufacturer we work at the cutting edge and have already brought the fleet management solution of the future into the present with our mobile fleet and leasing portal comm.mobile. Our intelligent fleet apps are already combining smart technologies in hybrid and multi-cloud environments. The time spirit fascinates through mobility, freedom and future - community4you delivers the technical perfection.
Apps
Mobility and independence
Mobile applications are essential for maximum flexibility in modern business applications. Users expect fast and secure access to all functionalities, regardless of location, time or type of device. To meet these customer expectations, innovative technologies are needed to optimise mobile performance. The platform-independent integration platform open-EIS offers the best possible conditions for the comprehensive creation and implementation of business apps according to the latest technological possibilities. Numerous apps for mobile use are already available today, not only for employees of a company but also for customers, suppliers or partners.

Fast, stable and secure: For instance, the visually consistent applications such as vehicle disposition and short-term rental, vehicle configuration and procurement, online reporting, claims management and the complete mobile fleet and leasing portal comm.mobile will operate consistently. The community4you AG relies on state-of-the-art technologies and considers thereby all necessary safety and data security aspects.
Hermes
Perfect orchestration
The great number of existing software systems specialised in different tasks and the heterogeneous system landscapes of modern companies require technical possibilities which optimally support the integration of all systems and business processes through an efficient orchestration mechanism.

The "Hermes" enterprise framework constitutes the high-performance, transaction-based and flexible SOA architecture of the open-EIS platform and also supports the dynamic and transport-independent connection and application of services over both object-oriented and document-based XML interfaces. The "Hermes Repository" provides a uniform way to dynamically find and consume services. Hermes supports the separation between the presentation layer, open-EIS-specific business processes or services and their mutual communication.

Hermes also provides a basis for implementing collaborative workflows described with BPEL Business Process Execution Language at model level. Thanks to the abstraction capability of BPEL, the interface of a Web service that controls the services involved in a process can be mapped in detail.
Architecture
Scalable SOA technology
open-EIS is based on a modern, multi-tiered, service-oriented architecture that is designed to deliver the highest levels of integration, scalability, security and performance. This guarantees flexible adaptability and operating system independency up to server level, even in cloud environments and service-oriented software provisioning.

The possibilities of accessing the enterprise systems are also varied: over the web browser or the native interface, as a mobile application or in the cloud.

Thanks to the pervasive platform independence, there are numerous possibilities to flexibly configure the software to current and future requirements or to adapt it to other operating systems.

The enterprise architecture with SOA support provides the modular foundation. Upon this, separate functional application components, such as services, modules, as well as external functionalities of distributed software and third-party systems, can be merged into an individual and personalised solution.

SOA itself is a decentralised, service-driven architectural concept that can be used company-wide due to its technology independence and in which functions are integrated into the form of reusable, technically independent and loosely coupled services. These services are invoked via standardised interfaces detached from the underlying implementation. The service interaction takes place over an optimised communication infrastructure.